Here are some industry professionals for you to check out on your wedding planning endeavors, my favorite suppliers that I work with often and would happily recommend to you, all on one page!
Celebrant
Kathy Young – The Sunshine Coast Celebrant→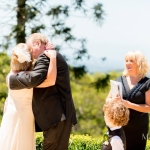 I love the Sunshine Coast Celebrant because she designs a unique ceremony for each couple that is as personal as their love is. And she loves it too which really shows. I see behind the scenes, and can tell you she looks forward to every wedding and takes great care in making the planning process relaxed and simple and the ceremony personal and heartfelt.  "There is something so very beautiful about putting together the words that will forever bind the couple as husband and wife." – Kathy
Music
Angela –Love Note→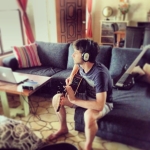 You know how some songs can really sing to your heart and capture your story….imagine one written FOR YOU! About you! It doesn't get any more unique and personal than having your very own love song. Angela has an extra sense than the rest of us, she not only write and sings beautiful music, she also see's into your special love story and captures in melody and lyrics that is then mastered into your very own completely original love song.
Photography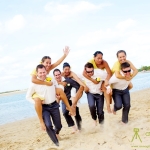 Anna – Anna Gilbert Photography→
Anna's presence when taking pics is so upbeat and friendly, she makes you feel really relaxed if you're a little camera shy! And she is great with the kiddies too making her popular for weddings with the littlies. No cheesy stiff poses, just natural candid photography and capturing the beauty of the day.
Tan and beauty needs
Shayna Hunter – My Little Beauty→
Shayna is my own personal go-to for beauty therapy needs. She does it all! And she loves to pamper people too, which is what you want in a therapist so you can really just lay there and soak it all up. Nails, tanning, facials, brows waxing! Lush and affordable.
Cupcakes & Lolly Bar
Micky – Mickey's Sweet Treats→
Have a look at Micky's facebook page too, she's always posting pics of delish and cute cakes and lollies. her lolly bars are styled to match your wedding theme which I just love!