Image by Tim Harris Photography
Packages
The Miss Nessi style team provides both hair and makeup services. Each stylist is qualified and experienced and has the artistic skill to create any look you like. We specialise in earthy, relaxed, chic, and artistic styling. If you'd like to see some of our recent brides, see bridal albums for a selection of wedding hair and makeup styling we've created. All looks are designed to complement the mood of your wedding, capture your personality and flatter your unique features perfectly.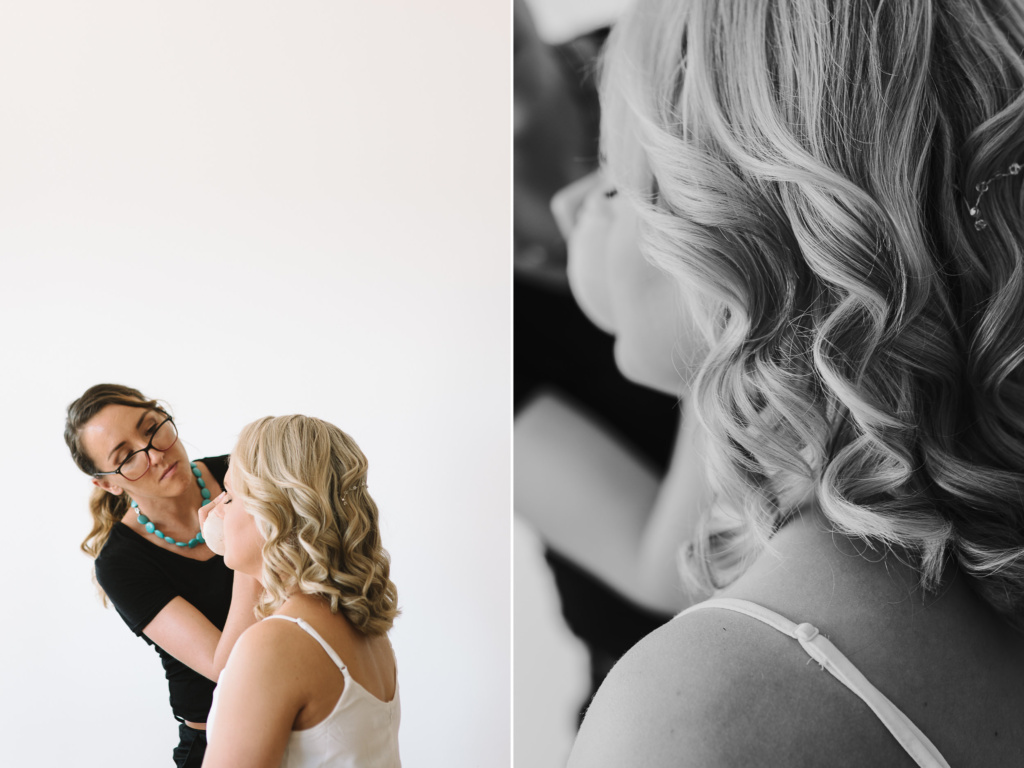 Image by Lauren Olivia Photography
Vanessa has worked as a hair and makeup stylist for over 12 years so you know you're in good hands. The team are friendly, talented and best of all calm professionals.
Nessi is the best! I had some specific ideas about what to do with my hair. It's long but very fine and yet she turned it into a beautiful mane for my wedding. I had people asking if I had extensions in! It was also so great to have such a calm and friendly presence when I was feeling the nervous excitement building up! The bridesmaids all loved their hair too. Will definitely book with Nessi again for special occasions. Thank you Nessi! 

– Ali | April 2017
Below are sample hair and makeup prices, if you're after a full price list and quote send us email and we'll get back to you within 24 hours.
Prices and Services
We're a mobile hair and makeup service so we come to you, and bring everything needed to create beautiful styling, so you can get ready in the comfort of your home hotel room. Prices start from $195 per hair and makeup when you book in as a group package (2+ people).
You can email us for a full price list. We also offer a hair-only and makeup-only service for those who already have someone picked for part of the styling. We can cater to any group size to take care of all your styling needs.  Group bookings include travel to most sunshine coast locations such as Noosa, Montville, Sunshine Beach and Golden Beach. For other locations just as for a unique quote.

Image by Richard Grainger Photography
What to expect with your hair and makeup
As well as being qualified and experienced stylist, our team are reliable professionals so you can rest assured the day will run smoothly. We'll bring a positive and calming energy.
With a small talented team, we are able to take care of all your styling needs and can cater to any sized group so there's no need to book multiple service people.
Send an email today to check travel for your location and to obtain a personalised quote.