Are you a qualified experienced stylist? Been on the hunt for a hair and makeup job on the Sunshine Coast?
We have a large number of inquiries which we can't quite keep up, so I'm on the lookout for an experienced and skilled stylist to join and expand our team of Sub Contractors.
Send me an email after you consider the following and remember to include a little cover letter of sorts so I know a bit about you and your experience and then attach as many examples of your work as you like.
What I look for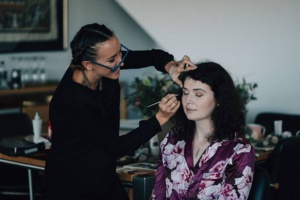 Looking for someone who is either fully trained and/or experienced in both hair stylist and makeup artist OR someone coming in as an experienced skilled stylist in either hair or makeup and semi-experienced in the other skill set. We're a hair and makeup service so it's really important that you're willing to do both services but I am happy to train and upskill someone.
This is a sub-contracting arrangement so you must have
Your own ABN
Your own professional quality kit
Your own transport and be willing to travel across the Sunshine Coast
Some weekend availability (we understand that in order to work with the best stylists, we have to accept you won't be exclusive to us, so all I ask is that you at least have enough weekends available to make it work while working together)
This is a great opportunity for you to focus on your creative skills without the pressures of looking for and managing bookings. All work is sub-contracted to you, so you will be paid per service.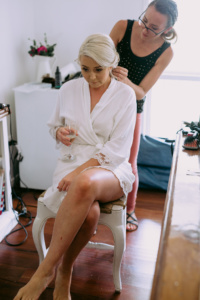 At Miss Nessi we provide a quality service, we're creative, relaxed and friendly to work with. Preferably the suitable applicant will be confident in both makeup and hair however we're open to working with someone who is currently only focussed on hair or makeup with a goal to upskill.
In addition to the above, here's a few hints on what we look for when accepting subcontractors.
Exceptional customer care. We take our customer service seriously and pride ourselves on being warm and friendly but highly professional at all times.
Commitment to quality. We believe that as artists we are always growing and evolving so everyone on the team is committed to self-reflection and continuous improvement.
Strong work ethic and ability to work under pressure. Some weddings are high-pressure environments and maintaining a commitment to quality when under pressure can be stressful. It's critical for the sake of the bride that we maintain composure and commitment to quality no matter what times pressures or obstacles arise.
If you have any questions please ask, I look forward to hearing from you.