Having your hair and makeup done is so much fun when you have the right stylist. Too much make-up or a hairstyle that's just not 'you' can leave you feeling more glum than glam. We've honed our craft to make sure no one ever feels overdone with our hair and makeup looks. How do we do it? We take our time to understand the look you want to achieve and work with your ideas and our experience to tailor something that's super flattering and that you feel captures your best self. We love our craft so given the opportunity, we love creating show-stopping dramatic styles, but for us, a truly impressive hair and makeup is one that looks both jaw-dropping and effortless, stunning but natural. And we're not afraid to offer our professional opinion if we think a style isn't going to turn out how you might have imagined because we understand not everyone knows what will be their best look, and everyone deserves to feel gorgeous!
You can book an appointment for:
Formal Hair and Makeup
Bridal Hair and Makeup
Galas and Event Hair and Makeup
Family portrait, headshots or portfolio shot hair and makeup
Birthday parties or hens parties
And any time you want to look and feel at your absolute best!
Check our folio or view us on social media for a sample of our latest work or client reviews.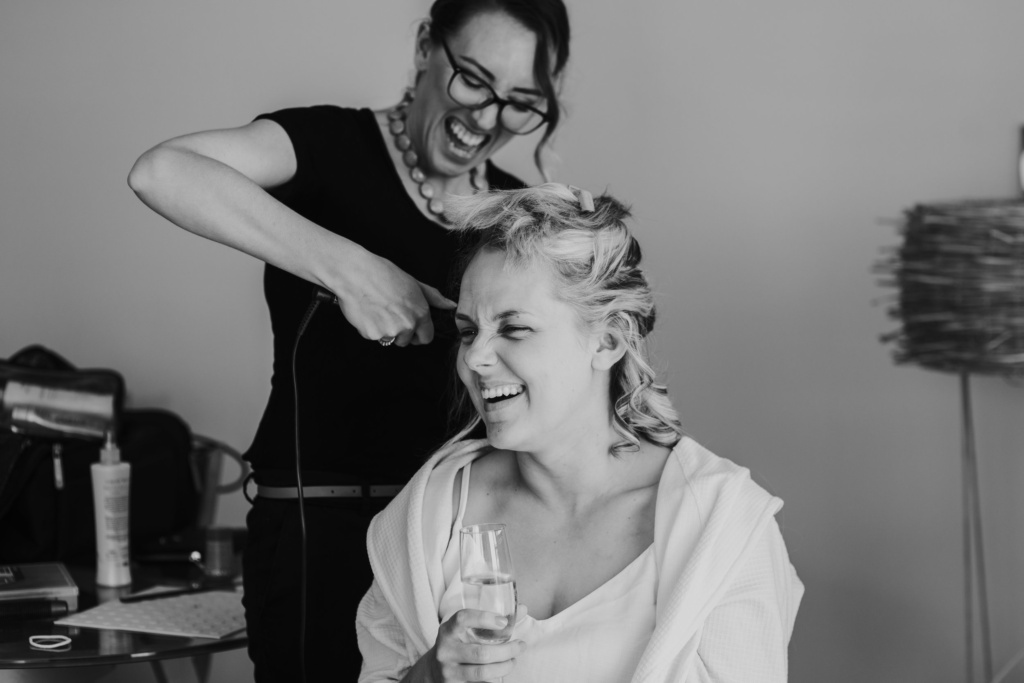 Kristys Noosa Hair and Makeup | Image by Lauren Olivia